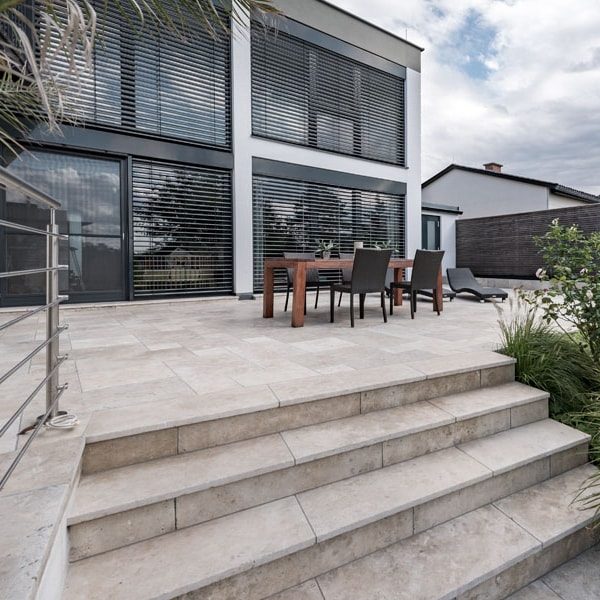 107 Warren Road, Smithfield NSW, Australia
107 Warren Road
Smithfield
New South Wales
2164
AU
Installing stone pavers is a great way to give your outdoor areas that natural, organic look. There are a number of different paver options available. Including limestone, granite Sydney's favourite, travertine pavers. Travertine pavers are stunning and are very practical. This makes them one of the best choices to add value and curb appeal to your home. We at Tile Factory Outlet stock a huge range of pavers – all at outlet prices. Our specialty is travertine so here are three benefits of choosing travertine pavers.
Travertine pavers are a great option rather than using concrete pavers. Travertine pavers are timeless and beautiful. Being a natural stone, each piece is different and unique. At TFO we carry the natural blend and premium categories. The finishes include unfilled, tumbled, antiqued, cross cut and French pattern. Comprising of beautiful earthy colours like cream, antique grey, silver and noce. Unlike concrete pavers which are man made and do not come in as many design options, sizes and finishes.
Travertine pavers complement the beautiful colours of nature and give you a luxurious timeless look. As a result, adding value to your home. Travertine stone pavers are a great choice for pool surrounds and pavements. Because the surface is uneven and textured this provides a natural non-slip surface. You can choose from a huge variety of travertine outdoor pavers to enhance all your outdoor areas.
Buy Quality Travertine Pavers For Your Next Project And Increase The Value Of Your Home. Huge Range All At Outlet Prices At TFO.
If you are looking for pavers in Sydney, look no further than TFO. We offer you the look and the price. Come visit us today to view our vast range of gorgeous pavers or buy from our online tile store now.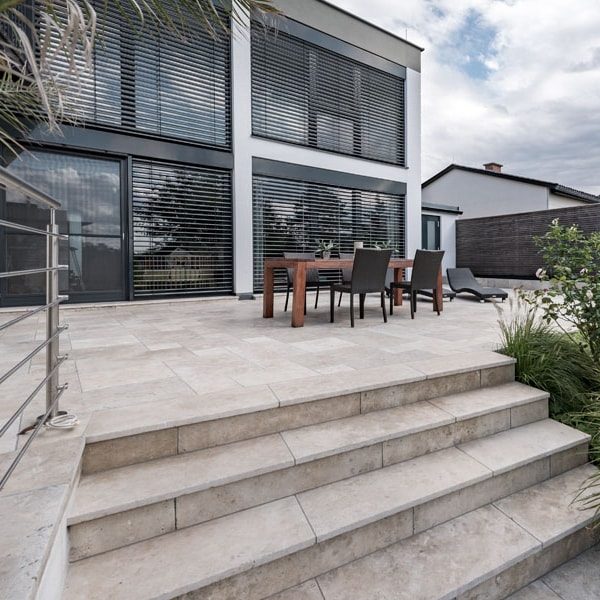 Thick-French-Pattern-Grano-Mix-Antiqued-Tumbled-Unfilled-Travertine-Paver-B.jpg
5 years ago
You must login to post comments